About
The new Perry Family Free Clinic (PFFC), is now accepting appointments. We're committed to providing primary care to uninsured and under-insured Black men in Dane County and surrounding areas.
As an advocate for Black men's health, I believe that everyone has a right to healthcare regardless of their ability to pay. The PFFC is dedicated to the legacy of my late parents, Albert Perry Sr. and Mattie Lou Perry who embodied the African proverb, "It Takes a Village".
To schedule an appointment please call (608) 841-1110 to leave a secure message. We look forward to providing you care.
We Are Open
The Rebalanced-Life Wellness Association is expanding its nationally recognized Men's Health and Education Center by opening the Perry Family Free Clinic (PFFC). The PFFC will provide free primary healthcare in a trusted, accessible environment for uninsured and underinsured Black men in Dane County.
Board Statement: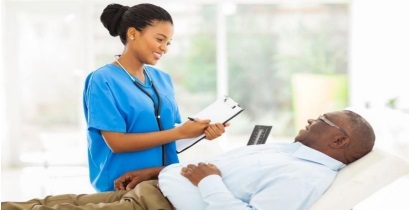 The Perry Family Free Clinic fully acknowledges that barriers to care are not restrictive to Black men and aims to ensure that all men in need receive professional medical care to address their uniqueb situations.
Vision Statement:
Disrupt unhealthy life cycles for Black men by establishing trust and improving their health and the quality of life.
Mission Statement:
Improving access to care for Black men in Dane County by providing professional primary care and disease management.
Contact Us
Perry Family Free Clinic
598 Grand Canyon Dr.
Madison, WI 53719
(608) 841-1110
Perryfamilyfreeclinic.org (coming soon)